这篇文章上次修改于 204 天前,可能其部分内容已经发生变化,如有疑问可询问作者。
_2020年12月13日_,是中国南京大屠杀死难者国家公祭日。回想至二战时期,日本法西斯入侵中国,给中国人民造成了深重地苦难,带来了绝望与悲伤,引来残忍与杀戮。在南京,日本侵略者四十多天杀害近30万无辜平民与弃枪军人,最终整座城市只有幸存者1756人。
我们铭记这段历史,不是为了仇恨与复仇。而是希望全世界的人民更加热爱和平,尊重历史。
今天,以国之名义
祭悼南京大屠杀死难同胞
铭记历史,不是为了眼泪
更不是为了仇恨
一寸山河一寸血
回看那年乱世如麻
更要感恩这锦绣年华
生逢盛世
更要昂扬斗志,砥砺前行!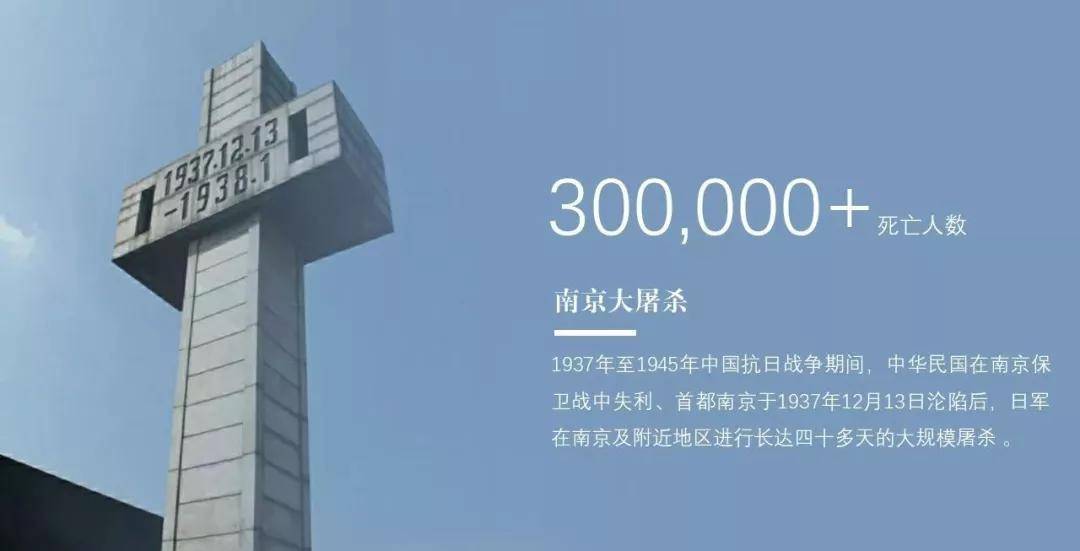 _ December 13, 2020, National Memorial Day, a victim of the Nanjing Massacre in China. Looking back to World War II, the Japanese fascists invaded China, which caused great suffering to the Chinese people, brought despair and sadness, and led to cruelty and killing. In Nanjing, Japanese invaders killed nearly 300000 innocent civilians and soldiers who abandoned guns in more than 40 days. In the end, there were only 1756 survivors in the whole city.
We remember this history, not for hatred and vengeance. Instead, we hope that people all over the world will love peace and respect history more.
Today, in the name of the country.
mourning the victims of the Nanjing Massacre.
remember history, not for tears.
not for hatred.
an inch of mountain and river, an inch of blood.
looking back on the troubled times of that year.
what's more, you should be grateful for the beautiful years.
born in a prosperous time.
what's more, we should keep our fighting spirit high and forge ahead!
点击进入社区主页 || Click to enter the Home Page